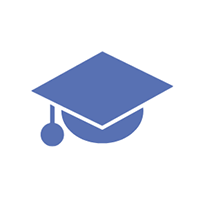 Jackie M.
Private tutor in New York, NY
Education
IELTS/TOEFL Certificate Holder TEFL Certification- The TEFL Academy Bachelor of Education at the University of Manitoba
Experience
Hello there! For face-to-face and online sessions: For over 12 years now, my students have been passing their English/ESL/IELTS/CELPIP/TOEFL/SAT exams and have been able to tremendously improve their English skills to the point where they are able to now speak like Western native speakers! My team and I not only work with IELTS examiners and university professors to get the most up-to-date exam requirements, but also provide to the student the best strategies that are EASY TO COMPREHEND, SIMPLE TO FOLLOW AND FOCUSED ON A PROFESSIONAL ENGLISH CURRICULUM. I AM PROUD TO SAY that I have scored 8.5 in IELTS and have helped my students achieve maximum scores as well: IETLS: 9 band (over 100 cases) TOEFL: 120 points (120 cases) SAT: Full marks (66 cases) CELPIP: 12/12 (over 140 cases!) Besides the thousands of other students who have been able to secure university entries or who have qualified for top-notch jobs thanks to their newly-learnt English skills. Everyday, I work hard towards achieving student results. I love my job and is something I live for day and night! With years of experience, my TEFL certification, work with examiners, professional training for English teaching skills, working with students from all backgrounds, and most importantly DOCUMENTED TRACK RECORD OF SUCCESSFUL CANDIDATES, I am sure that your requirements for your next learning venture will be guaranteed and pleasing! My institute is also one of the 5% institutes in the world that offer actual examination materials, not just ordinary books. This training gives our students 60-90% questions in the exam that they have already faced before. What's more, with these strategies and templates you will learn, it will be really easy to get that little push in writing and speaking. The Reading and listening will be from the actual exams as well that will give you an exact picture of where you stand, with regards to your exam. Call us now @ (Canada)+12049526375 or via email at shayanh.zad@gmail.com to get connected. I respond within an hours so let's talk soon. Thank you and have a great day!
Availability
Any day at any time
Can Meet
Up to 1 hour away for no additional charge
Hobbies
Swimming, reading, writing poems,singing
Show More
Inquire About This Tutor
Thanks!
Most tutors respond within 48 hours.
Feel free to contact other tutors while you wait.