Android Programming Tutors in New York, NY
Results 1 - 5 of 5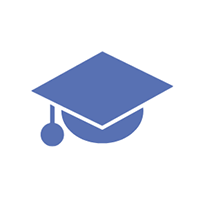 Henrick G.
Private Android Programming tutor in New Hyde Park, NY
University Tutor
5
Henrick G.
Education
Stony Brook University - Bachelors, Applied Mathematics and Statistics , Stony Brook University - Current Grad Student, Applied...
Experience
I also tutor IB and AP students in related classes and I help students prepare for exams such as the SAT . I love working with students in these fields and helping them to overcome any fear they may have associated with the coursework so they can experience the far reaching...
Education
NY University. Computer Engineering 2001 . UPV university. Master degree in computer software methods . Oracle Certified...
Experience
I try to meet each student specific needs and make learning an interesting and challenging experience . I've been tutoring for more than 10 years a lot of students from different levels, including young students, undergraduates and IT professionals looking to learn new...
Education
Rochester Institute of Technology Networking Security & System Administration M.S GPA 3.78/4.0 Rochester, NY September 2010 ---...
Experience
Los Angeles, CA: n.p ., 2012 . Print Work Experiences computer science, Computer Science Teaching Experience: Teaching assistance as Lab director for "Programming in Perl" class since 2010-Sep to 2011 Winter Reason to be a tutor Gain extra money to support...
Education
• Over 2000 hrs as a private tutor • MASc Comp.Eng. Queen's University (expected 2016) • BASc E&C.Eng. Queen's University 2011 • AP...
Experience
I've been tutoring for 10 years and have developed an excellent way of uniquely tailoring my sessions and explaining concepts in ways that make sense to you ! ONLINE RATE is USD$250/hr: • GOOGLE HANGOUTS & SKYPE • Audio • Pen whiteboard • Screen sharing • Remote...
Education
SUNY Stony Brook University, Computer Science, 3.8 GPA, Graduated May 2015. I have a bachelor's degree in Computer Science. And have...
Experience
Everyone is capable of programming, all it takes is someone who can explain it to you the right way . I have been helping many students do this for various classes for the past 6 semester, 3 years. PHP, Programming, C++, Technology and Computer Science, Java, Computer...