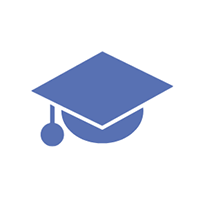 Douglas B.
Private tutor in New York, NY
Education
Ph.D. in physics from New York University Thesis: Magnetic Fields of the Human Brain. Postdoctoral fellow at NYU
Experience
Previous tutoring: Informal tutoring of friends, my son, his friends. Tutoring through a commercial tutoring website. Test scores: SAT math was 780. Why I want to be a tutor: I probably should be professing some love for tutoring. However, the truth is I am retired and therefore I want to tutor because I need additional income and something to do with my time. On the other hand, this is still motivation to do well as is the feeling to see a job well done. My last job prior to a loss of funding was a Research Scientist in the Department of Astrophysics at the American Museum of Natural History. Obviously, if you hire me, you will be getting some one who was at the top of his profession.
Availability
Any day at any time
Can Meet
Up to 30 minutes away for no additional charge
Hobbies
I have a number of varied interests: woodworking, cooking, films, reading, and current events. Of course, I am interested in the latest developments in astrophysics. In my previous job, my colleagues and I search for exoplanets. As opposed to the "easy" method of transit measurements use by Kepler, we attempted to image exoplanets. In this we were highly successful. I have a good sense of humor and am very patient with students answering all questions that arise.
Show More
Inquire About This Tutor
Thanks!
Most tutors respond within 48 hours.
Feel free to contact other tutors while you wait.