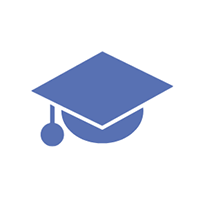 Mike M.
Private tutor in New York, NY
Education
I have 4 years experience tutoring students. I have over 9 years experience in building commercial global websites.
Experience
If you are currently a student of web development/web design and want to improve. Or just want to get into a career that pays really well, having a tutor to guide you and teach you can make all the difference in making sure you don't just learn web development, but learn how to do it well from someone with commercial experience. So a little about me. My name is Mike and I've been a developer for 9 years now. I've worked for on Australia's largest real estate site realestate.com.au building the new homes section of the site. I have also worked for Perform Group building major sports sites like chelseafc.com, fibatv.com, tennistv.com, http://www.sonyericssonwtatour.com, goldcup.org and I have worked on most of the premier league sites in UK. I'm more than happy to provide references if required. If you are looking for a career in web development there are important things you need to learn. I will teach you how to create a website the right way from the web design stage, web development, to the point of hosting the site and putting it live. Here are the things I will teach you (if you don't know what any of the following means don't worry that's why I'm here): - basic design and page structure principals - valid and browser compatible HTML5 - CSS styling for every browser. This will include modern CSS3 styling like animations and transforms. - Javascript to help you create dynamic pages. This will include learning about libraries such as jquery, moo tools and jquery UI, Ajax, validation, light boxes, forms, connecting with databases, JSON, ect. - hosting your sites and where to get cheap domains - site maps - search engine optimisation - configuring your server - site optimisations to improve page speeds - marketing your site and social media - how to use editors like dreamweaver and intelliJ I also teach advanced courses in: - PHP and PHP frameworks - blogging (Wordpress and joomla) - databases (MySQL) - creating a customer relationship manager - creating a content management system - creating hybrid mobile apps - photoshop They say teachers teach because they couldn't do. Learn from someone that DOES and is an expert at what they do. Email me today to get started.
Availability
Any day at any time
Can Meet
Up to 5 minutes away for no additional charge
Hobbies
Lover of technology and gadgets, apps, pets, tv show and movie freak, fine cuisine nut, beach yunkie.
Show More
Inquire About This Tutor
Thanks!
Most tutors respond within 48 hours.
Feel free to contact other tutors while you wait.