Differential Equations Tutors in New York, NY
Results 519 - 523 of 523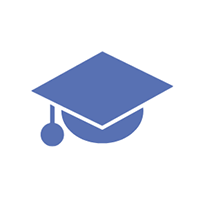 Chandra S.
Private Differential Equations tutor in New Brunswick, NJ
University Tutor
5
Chandra S.
Education
Currently pursuing Masters at Rutgers University
Experience
Worked as a part time lecturer . GRE test sscore-312 Have taught Tofell and GRE math Pre Calculus, Calculus 1, Calculus 2 Calculus 3,Matlab,Fluids, Conduction, Undergrad Physics, Algebra, Calculus, Differential Equations, Geometry, Math, Pre-Calculus, Trigonometry,GRE Math...
Education
Freshman Arts Management major at Purchase college
Experience
I love helping others with math, and I love to solve problems on my own pertaining to math . I would love to be a tutor because helping others improve their skills gives me a feeling of accomplishment . I have taken just about every math class there is and I received an A in...
PhD_Tutoring W.
Private Differential Equations tutor in New Brunswick, NJ
University Tutor
5
PhD_Tutoring W.
Education
Cornell University - P h D in Finance. Masters in Economics and Statistics. BS Math<br /><br /> ~ Call or Text . ...
Experience
br /><br /> I provide clear and concise explanation and I am very competent on the subjects listed so I do not waste your time and money . I also care genuinely about my students . Tutoring sessions are time efficient and a lot of topics are covered each session . < br...
Education
Universidad central de Venezuela - BS, Geological Engineering , Rutgers University-New Brunswick - MS, Geological Sciences
Experience
I have taken all I have tutored, even at graduate school level ..... I love computer programming 10th Grade math, 11th Grade math, , 1st Grade math, 2nd Grade math, 3rd Grade math, 4th Grade math, 5th Grade math, 6th Grade math, 7th Grade math, 8th Grade math, 9th Grade...
Tina L.
Private Differential Equations tutor in East Brunswick, NJ
Education
Graduated East Brunswick High School, 4.5 GPA Attending University of Pennsylvania, majoring in Biological Basis of Behavior, on the...
Experience
Tutored through National Honor Society and have tutored in subjects including SAT practice, SAT subject tests, all core sciences, and math levels ranging from prealgebra to calculus . I have seen many of my students grow in their level of understanding for content and ability...